About Susan 
Susan McDonald helps vintage home decor businesses with marketing, merchandising and creative strategies so they can increase sales and profits. 
I want you to grow your audience, increase sales, and be more profitable.
With over 25 years of experience in retail merchandising, buying, product development, and sales Susan has worked with top brands in jewelry, clothing, women's accessories, and home decor products.  Luxury brands she has worked for include Saks Fifth Avenue, Cartier, Neiman Marcus, David Yurman, Bloomingdale's, Burberry, Kate Spade, Gump's, Anthropologie, Nordstrom, Henri Bendel, and Macy's. She spent the last 10 years marketing and selling vintage home decor, jewelry, and fashion accessories online. In 2014 she started investing in online marketing and sales courses to learn more about leveraging the internet to grow her business. Her retail background combined with 7 years of online marketing and sales allows her to coach and mentor product sellers so they can experience the fun, joy and profit of selling their products online.
Learn more about how to work with Susan here.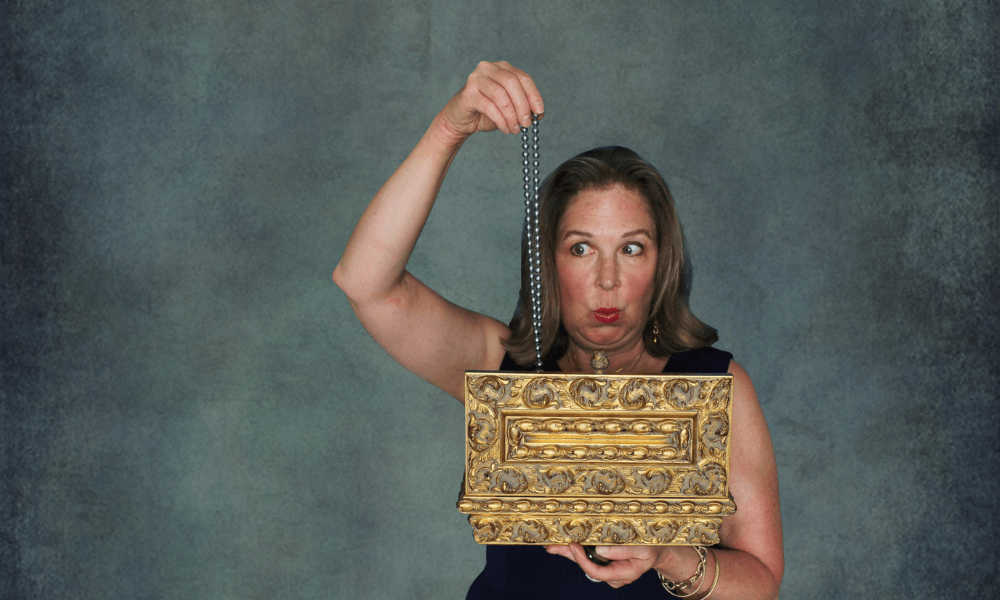 Some fun facts about Susan McDonald
In 2004 she designed one of kind bracelets using vintage jewelry bits, baubles, and single earrings. The collection was featured on the cover of the San Francisco Chronicle's Fall Fashion Magazine insert and picked up by Kate Spade and sold at all the Kate Spade stores in the US and Japan.
She spent 12 years working in retail sales, assisting thousands of women with wardrobe, accessories, and styling. She's worked with one of the most in-demand, personal shoppers in the world, whose clients include the rich and famous.
Loves thrift store shopping and collects cookbooks, vintage cocktail glasses, jewelry, and home decor. Check out my Etsy shop here.
She enjoys classic movies and film noir. Her favorites include Sunset Boulevard, Funny Face, Some Like It Hot, Double Indemnity, Detour, and anything by Alfred Hitchcock.
Obsessed with the HGTV show Flea Market Flip.